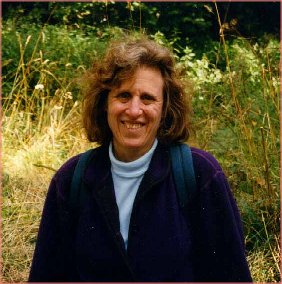 The Poetry Porch 1: Poets
---
About Katherine Jackson
---
Katherine Jackson is a poet and also a painter. Her poetry has been published in Partisan Review, Southwest Review, Verse, Cumberland Poetry Review, and other journals. She was one of six whose works were represented in Continuing Tradition: Doubly Gifted Artists at the The Atelier A/E gallery in New York City (1999).

In recent years, she has been primarily engaged with the visual. She writes:

Drawing, glass, and light: these three ingredients are the basis of my work. I begin with drawing, which sometimes becomes an end in itself. But often the images are sandblasted onto glass panels, lit along the edge by LED strips, and displayed in steel frames or stands, or suspended. The effect is to marry glass and light with image, so as to create a vibration between transparency and opacity, looking at and looking through. The glass functions simultaneously as a window, a mirror, and a surface imprinted with images. The images themselves are composed of lines (of poetry, of thought, of gestures), broken into dots or pulses. When the LEDs shine through the etched panels, the dots glow, forming multiple light-paths, making vivid the shifting perspectives that haunt our "readings" of the world.

To read the rest of this statement, and to see examples of her installations and exhibitions, visit her Web site at katherinejackson.com.

Jackson's work on The Poetry Porch:
---

Return to the Poetry Porch contents page.

Please send comments via email to Poetry Porch Mail.